If you require steam processing as part of your manufacturing process, you need pipes that can handle both the steam and the pressure. These are very different from pipes that you'd usually use.
That's why you need to ensure that your pipes are made with accuracy, and are strong enough to withstand specific conditions of manufacturing.
At Stinson's, we've got over twenty years of experience in the metal fabrication and piping industry. We can assist in creating the piping system for your new plant, or we can repair an existing system as well. We pride ourselves in providing quality engineering services and only the best products.
That's something essential when you need to transport fluids or gas over an extended distance and under pressure.
You Cannot Cut Corners
Considering the stakes, and the potential dangers of a ruptured line, you need to ensure that the pipes are top-quality. The system also has to be carefully designed, so that corrosion and blockages are avoided.
We'll help you design the perfect system for your needs.
What Types of Pipes Can We Work With?
We can work with a range of different types of piping. We'll talk with you upfront to find out which options give you the best blend of safety, durability, and value. We use welded pipe, galvanized steel, alloy steel, and carbon, to name just a few.
We'll ensure that any joins made will be strong and will be able to stand up to the pressurized environment in the offices that you are working in.
Carbon Steel Piping
These pipes are ideal to use as sanitary pipes in the pharmaceutical or food industries. For these purposes, we'll TIG weld the piping. Carbon steel handles high temperatures well and is durable.
Domestic Weld Pipes
These are a high-quality option made right here in the United States. They are more durable than the cheaper models available overseas.
Stainless Steel
This is a timeless classic.  Steel won't rust, and it is extremely durable.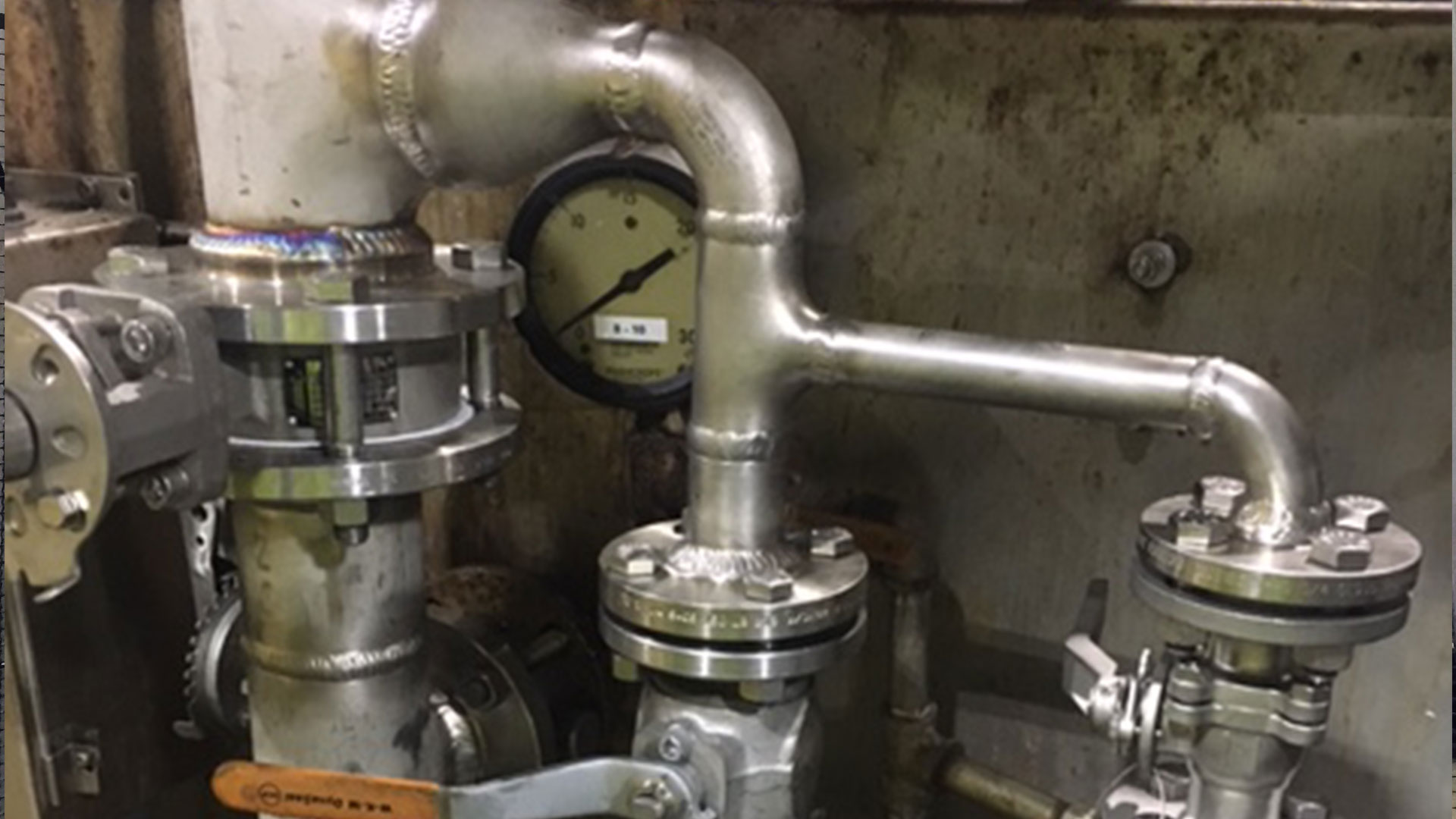 Why Choose Us?
We've been in the industry since 1997, and we have since helped many businesses set up their plants. We understand the nuances of metal-working, and we have the expertise and experience to choose the right materials and techniques.
Our team is highly trained in this area and can install your pipes with a minimum of fuss. We can also assist in troubleshooting systems and bringing them back to full efficiency.
We have set high standards and expect our employees to meet those standards. If we were setting up a plant, we'd expect the best.
We'll ensure that the work is done correctly, on time, and on budget. We know our industry well enough to be able to give accurate quotes up front.