Quality People, Quality Service!
Welcome to the internet home of Stinson's Industrial. Stinson's Industrial is based in Memphis, Tennessee and has been in business serving the Midsouth for over 20 years. We provide a wide array of industrial mechanical services, custom fabrication, equipment installation and relocation, process & utility piping & sanitary tubing.
Code, Construction & Repairs
We do code, construction, and repairs…both fabricated and installed.
Stinson's Industrial is proud to receive the R Stamp for all pressure vessels and pressure piping as dictated by the National Board Agency, Section VIII Div. 1.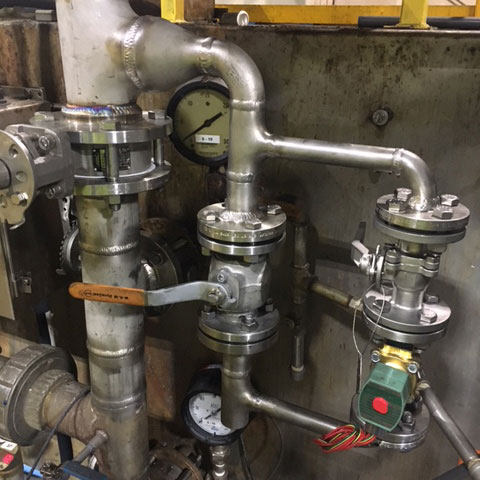 We specialize in all types of Utility Piping & Sanitary Tubing. Stinson's Industrial has certified pipe fitters and welders on staff. Our fitters and welders have completed projects for a variety of different industries including: food processing plants, grain processors, medical facilities, chemical plants, and pharmaceutical plants. Our staff of piping specialists has a combined 75 years' experience in the piping field. We pride ourselves in exceeding customer expectations through our superior quality and ability to meet even the tightest deadlines.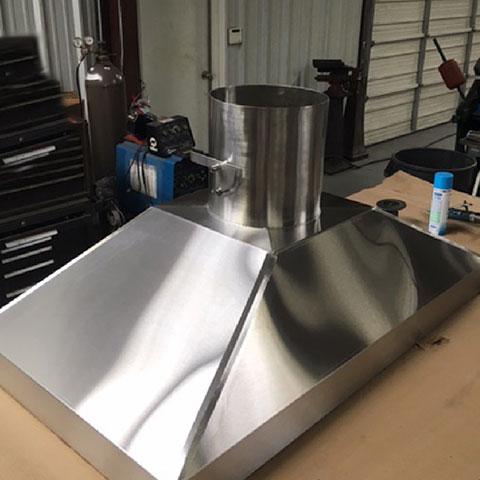 Stinson's Industrial offers fabrication services on stainless steel, carbon steel, structural steel, as well as duct work fabrication & installation. We currently provide these services to a variety of different industries. Stinson's Industrial has an in depth understanding of quality metal fabrication and we take pride in the excellence displayed in our work. We have multiple sheet metal specialists on staff that can tackle any project you have. Stinson's Industrial has also built a great reputation for our stainless steel work throughout the region.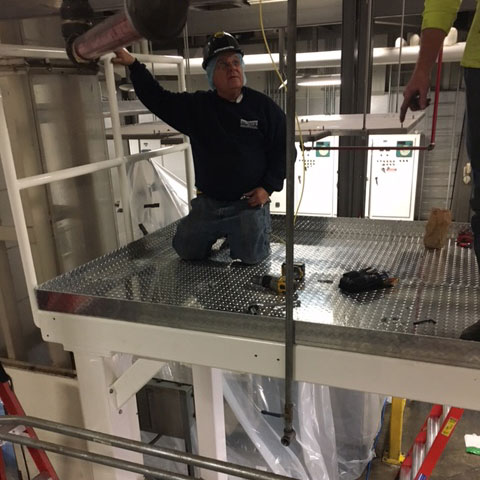 Stinson's Industrial now offers maintenance support for any industrial setting. Whether you need support for a day, a week, a month, or for the foreseeable future, we can provide you with the highest quality maintenance support available. Often we work alongside facility maintenance techs to assist in handling day to day maintenance issues, and other times we send men to handle specific needs that our customers requires. We are extremely flexible and pride ourselves in our ability to meet your maintenance support needs.
Dynamic Waterjet Cutting
We can cut any solid material such as Stainless Steel, Aluminum, Carbon Steel, Brass, Ductile Iron, Gasket Material, UHMW, Lexan, Phenolic, Delrin, Foam, Rubber, Glass, Stone, and Tile.
3389 Fontaine Rd.
Memphis, TN 38116
Phone: (901) 345-2201
Fax: (901) 345-2297