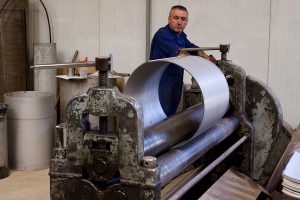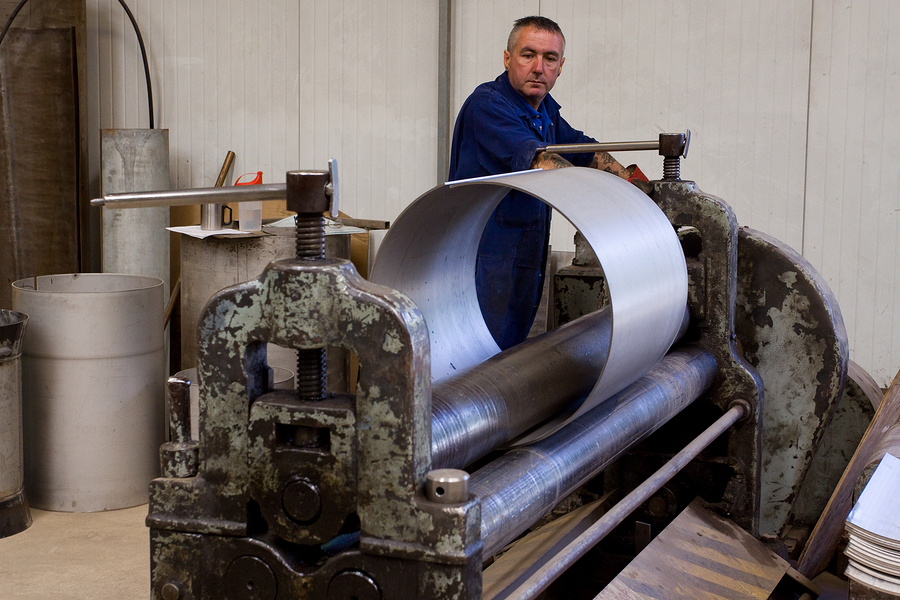 At Stinson's Industrial, we focus on creating solutions for our industrial clients. We've been serving Memphis and the surrounding area since 1997, and we've made a name for ourselves for providing top-quality solutions and outstanding customer service.
We offer a range of services, one of which is the processing of sheet metal. Whether you need us to manufacture components, or you just need a one-off build, give us a call. You won't regret it.
We shape metal by bending, cutting, shrinking, or stretching sheet metal. You just give us the specifications, and we'll find a way to make it work.
Bending
Bending is where the sheet metal is draped over a form and beaten into shape using a hammer or shaping dolly. It's the simplest technique to use, but it does require some expertise. Too much hammering and the metal is weakened. Too little hammering and it won't be shaped well.
With a combination of forms and metal brakes, we can cleanly bend the metal and ensure that the result matches your specifications. We're able to bend metal to almost any angle you like.
Shrinking & Stretching
Shrinking is accomplished by using a combination of traditional tucking and also heat shrinking. A shrinker takes longer to get the job done than would be the case with hammer cutting. Tucking is better when you want a neater finish. 
Stretching is the technique where a piece of metal is stretched using a stretcher, English Wheel, and a hammer and dolly. This technique will result in some imperfections on the surface of the metal. The English Wheel will have those all smoothed out, though.
Cutting
There are several ways to cut metal. Hand shears are good for custom cutting that requires a high degree of accuracy or for tidying up a project during the end stage. Throatless shears, power shears, plasma cutters, and angle grinders are other items that we might use for cutting.
Talk to us about what you need to get done. We'll be able to advise you on the best cutting technique.
Throatless shears are ideal when you need a clean, straight edge.  These are also a good option if you want to minimize wastage. They make it possible to cut intricate details or sharp corners.
Power shears are ideal in situations where you need to cut as fast as possible. These tools are better for when you want to cut straighter, less intricate designs. The idea here is getting through the metal as fast as possible, which does mean that there will be some wastage.
Plasma cutters are very powerful, and they are ideal for thicker metals or for projects that require a high degree of accuracy. If you need to make long cuts that are perfectly straight, this is the best option. They can handle up to 0.75-inch steel. They are also extremely fast, accurate, and result in minimal material waste.
Angle grinders are probably the tools that you are most familiar with here. They are perfect for those times where you must cut through several layers at once.
Give us a call when you have some fabrication work that needs to be done. We'll ensure that it gets done accurately, cost-effectively, and on time.